This is the club for people that like the Simpsons. The only requirement to get into the club is you must add 1 Simpsons related picture. To enter you must sign the entree request and name your favorite character from the Simpsons. Happy entering!!:) When I get a chance and see your entree request I will tell you it is OK to join and you can sign the members part with your signature and a message if you would like.
Entree Requests
Edit
Ravensfreak52
14:58, July 23, 2012 (UTC) My favorite character is Homer!! He is sooo.. Funny!! (: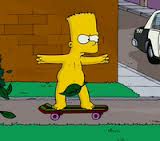 request approved, Ilovebartmorethanyou16 22:53, July 23, 2012 (UTC) :)
Dr. Matthewstein (talk) 01:28, September 18, 2012 (UTC) I wanna join! Simpsons is one of my fave TV shows! Bart is hillarious, so he is my fave character.
add 1 simpsons pic and ur in! Ilovebartmorethanyou16 (talk) 12:09, September 18, 2012 (UTC)
Ilovebartmorethanyou16 14:56, July 23, 2012 (UTC) your supreme leader
Ravensfreak52 14:58, July 23, 2012 (UTC) Go Homer!!:)
I Am A Superstar!! : ) 18:37, July 24, 2012 (UTC) (I already added like 50 pics of Bart so I win!) :D Baart!!