Maroon 5

the band.
Vital statistics
Age
Various
Gender
Male
Nationality
American
Height
Various
Town of birth
Los Angeles, California
Current location
L.A.
Occupation
...Band. DUHR
Parents
Dahll should I know. I'm sure they HAVE parents though XD
Siblings
Various
Love interests
again, I dunno.
Pessimist or optimist?
...
Me and Evelyn both like Maroon 5 a lot! I like Adam Levine I think he is pretty cool and he has a unique voice. His voice is just v
ery cool.
My fave Maroon 5 songs:
1.) Makes Me Winder
2.) Wake Up Call
3.) Misey
4.) Moves Like jagger
5.) Won't Go Home Without You
Maroon 5 are an awesome epic band!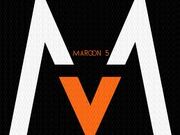 Evelyns point of view
Edit
I'm have to agree with everything stefanie said!! here are my fav songs:
Misery
This love
Sunday morning
She will be loved
Makes me wonder
Moves like jagger
Wake up call
Stutter
Payphone
I cant lie
Wont go home without you (im listenig to it right now lol)
Out of goodbyes
One more night