I caught a HUGE fail today! I was at Dollar Tree and I saw this, and so I took  a pic of it because it was such a fail. PLEASE No one commenst what it is, because that would spoil it for others. But you CAN comment and say if you found it! Thanks!
"A chew toy!?" "It's NOT a chew toy!!" ~ I Am A Superstar!! : ) (talk) 23:45, March 10, 2013 (UTC)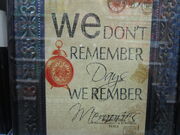 other fails!
Edit
add a fail to this buleted list if u ahve any notable ones!
on the electrnic small flashy thing my home ec teacher has, she spelled "awful" as "awfull"
my science teacher once spelled "chromatography" As "chromotography" and she said it could be either way. WTF! NO IT CAN'T! 
my english teacher had "modifers" on her powerpoint, and it was suppsoewd to be "modifiers" i pointed it out, and she was the only teache ri ever corrected that thanked me for my correction.
once there was this story on this guy aned hugh and there was a typo and it said "high" instead :LOL
the above was brought to u by ILBMTY16 The preceding message is Pinkie Pie approved. 23:52, March 10, 2013 (UTC)
More picture fails
Edit
Ad blocker interference detected!
Wikia is a free-to-use site that makes money from advertising. We have a modified experience for viewers using ad blockers

Wikia is not accessible if you've made further modifications. Remove the custom ad blocker rule(s) and the page will load as expected.