This page was made using Google Chrome.

hello world! chomies are by definition, fans of google chrome :) THE BEST BROWSER EVER! WOOOOOOOO!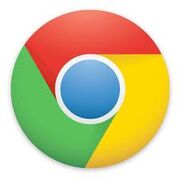 sign here 
Edit
if u agree that chrome is the best browser ever!
Procrastinators Unite! Tomorrow. 01:06, February 25, 2013 (UTC) (club leader)
"A chew toy!?" "It's NOT a chew toy!!" ~ I Am A Superstar!! : ) (talk) 02:00, February 25, 2013 (UTC) lol nice typos ev ;) ♥
Ad blocker interference detected!
Wikia is a free-to-use site that makes money from advertising. We have a modified experience for viewers using ad blockers

Wikia is not accessible if you've made further modifications. Remove the custom ad blocker rule(s) and the page will load as expected.